What Others Say About Working with Wendy…
As a property advocate:
Wendy Chamberlain helped take the pressure off

For anyone who is looking to get that extra help in finding the right place and taking all the pressure off.
Wendy Chamberlain has that service and has been very successful over 25 years of experience in helping people get into their new homes.
I was supported through the entire selling process, from inspections to auction day and beyond
After 30 years, I decided to sell my house.
What a blessing it was to have been told of Wendy Chamberlain and the wonderful work she and her team do, as property advocates.
They supported me right through the selling process of inspections and auction, afterwards, attending to all the little odds and ends that needed to be tidied up.
They were marvelous!
Cheryl
I would highly recommend Wendy's services
I was really happy with Wendy's assistance and help. She guided me through the whole process, everything from renovating the apartment, to looking at what needs to be done to achieve the best market price.
Negotiating with the agent made it so much easier for me and we achieved a really great result on the day of the auction.
I was really happy with everything that Wendy did and I would highly recommend her services.
Wendy has assisted me with selling a number of properties. I have appreciated the complete and thorough way in which she works towards the sale of a property and her advice guiding me through the process. I'm extremely happy to recommend Wendy's services as a vendor advocate.
Tony
Just made the whole thing so much more relaxing and stress free
Could we just amend some of the text please? Amend as per below please.
Thanks Wendy, it was such a good experience working with you!
You helped with all the things I had no idea how to do myself, seeing you go through the process and having a 'momma bear' of retail there for me was really awesome!
I could not have gotten to this point without you. You made the whole thing so much more relaxing and stress free, and I felt like there was really someone there helping me along the way. It was amazing!
Having someone who knows the process, especially as a first home buyer who had not gone through the whole process before, who didn't know who to talk to, or what the steps were, having someone to demystify all that and talk to the agent for you especially were the really big things for me.
You always had time for me, always available, super personable, warm and friendly.
As a first homebuyer, I had no idea what was involved in buying a home. Wendy made the entire process so easy by helping me assess properties; liaising and negotiating on my behalf with agents, solicitors and others; and organising and tracking all the steps leading up to offers/bids and all of the ones after I was successful.
Wendy is warm and caring and I couldn't have done it without her help!
Karla
Wouldn't of been possible without Wendy
Thanks so much Wendy… wouldn't have been possible without you. You've been amazing through this whole process ❤️

I just bought my first house!
I just got my first house and thanks to Wendy Chamberlain it was actually pretty easy. Going into something like this it was sort of daunting. You don't know what to expect.


The service was actually pretty good, and pretty fast and timely. I had a house within about a month, so get on it!
Scott
Professionalism, Quality, Responsiveness, Value
Wendy is fantastic.

She helped me find a great real estate agent to sell my property in Sydney.
With a really short timeline, with Wendy's help I got my house sold in just a few weeks at a better price than I would have expected if I'd have gone to auction.
This was the second time I have used Wendy's services recently. I went back to her again because I knew having already dealt with her, that she was someone I could rely on to get things done, and get them done right.
Terena
Our client was understandably thrilled with the result
Thank you Wendy,
I very much appreciate the support you provided.
Best regards,
Nick

Best decision I made was to reach out to Wendy
As a first time property seller, the best decision I made was to reach out to Wendy. She and her team were fantastic, worked in total collaboration with the real estate agent, and their communication was excellent.
Wendy's down to earth nature, honesty and reassurance throughout the process made selling my property as stress free as can be, knowing I was in very capable hands.
Thanks,
Sara
G

uided me through the whole procedure
Wendy has been a rock throughout the buying process. With good, objective advice, she has guided me through the whole procedure, taking the stress out of attending auction and bidding, pointing me in the right direction with paperwork, legalities, what to do next, and continues to offer service after the purchase.
With the help of Wendy, everything went much smoother
It was fantastic! Thanks to Wendy for helping us buy this home.  It was very helpful, especially the last few hours when we found out that we actually could buy this house.  Everything happened just in a minute.
Would have been very stressful if it was just us but with the help of Wendy everything went much smoother.  Of course, we are happy! We just bought our first house!  Thank you.
Thanks Wendy!
Peter & Reka
Experience, knowledge, relationships and contacts – she had them all
This has been four years in the making, getting our dream home.  The last two weeks we've been with Wendy at Chamberlain's and she made the process so much easier.  Within 24 hours, we had a brand new house.
Thanks so much, Wendy!
It was so much easier working with a buyer's advocate.  We've been looking for four years, we've been doing it ourselves and it was so much easier dealing with Wendy at Chamberlain's.  Experience, knowledge, relationships and contacts – she had them all.  It just made it so much easier for us.  We are so very happy!
Thanks so much for your help, Wendy.
Craig & Mirella
It's a one-stop shop to buying a house
This is the second time working with Wendy and it's been excellent again. She found us a number of properties and talked us through the process and in the end we purchased our dream home. Thank you Wendy.
Yes, its great working with an advocate that takes you through all the ins and outs, the things you wouldn't know [if you were] purchasing a property through agents and also then navigates you through the different aspects of purchasing a house like property inspections, the ins and outs of legal fees, and then puts you on to everyone you need to know.  So it's a one-stop shop to buying a house.
Doug & Diedre
Instantly knew that Wendy was "the one"
Before engaging Wendy and her team, I was a disheartened first-home buyer, skeptical that I'd ever be able to buy my first home on budget and in Melbourne. Having experienced the rollercoaster of emotions associated with auctions and bidding wars with other buyers, I wanted to engage a professional who not only knew what they were doing, but one who had my best interests at heart. Initially I struggled to decide on an advocate; those I came across attempted to seduce me a lot of flashy marketing and fancy websites and big promises. It was during my search I asked my financial advisor who he recommended.  While he didn't know a reputable one first hand, he shared that a relative knew Wendy and thought she was great. I then contacted Wendy and instantly knew that she was 'the one'.
From day one, Wendy and her team were responsive, empathetic and knew what they were doing. I felt completely at ease with Wendy and had no trouble putting 110% faith in her, knowing that she had my best interest at heart.
I was initially worried about having to spend money on an advocate. After meeting Wendy, I knew it was a great investment. She has dedicated countless hours coaching, guiding and empowering me to make the right decisions for what I want. I managed to secure a property in record time this week and it would not have been possible without Wendy. I would (in fact, I will) engage Wendy and her team for my next property as I build an investment portfolio and would strongly encourage anyone else looking for their first home, second home or fifth home to follow in my footsteps.
Cheers, Shaun
Obtained a price well above what we ever imagined
Wendy has been amazing with the sale of our property in Kew East. From the moment I first spoke to her she was clear, upfront and did what she said she was going to do.
Being vendors from interstate it made the process so much easier. She coordinated difficult property managers and trades, she saved us money on repairs , sourced an amazing agent and most of all obtained a price well above what we ever imagined.
I highly recommend Wendy Chamberlain and her team and will definitely work with her again if the opportunity arises. Thank you Wendy!
Katheryn
Absolutely grinning from ear to ear
So I recently sort of made the plunge into the house buying market, at what was already a pretty stressful time, hearing all the media reports of the market going crazy. The more research you start do the more you realize you don't know in the process, and it really does starts to get pretty daunting and what really gets daunting is when you find that property that you really keen on, which I did and really worrying that I am going to let it slip away. So that's why I was really lucky in that, through my in-laws, who had engaged Wendy to help get the property of their dreams, I thought "this is the perfect opportunity to do the same". And I really wouldn't turn back.
All of these things that were really stressful and worrisome, Wendy's knowledge and skill set really took all of that away, and really gave me the confidence that, with her help, I'd be able to put in an offer that would be both competitive and, at the end of the day, successful.
It really helped me navigate a lot of the barriers and difficulties you encounter, not just in putting an offer in, but in getting from the point of the offer being placed, to actually being successful at the end of the day.
I'm super super happy with the purchase and I can't thank Wendy and her team enough. I definitely recommend using an advocate, especially an advocate such as Wendy.
As a first home buyer who had identified their ideal property, it was quite daunting thinking about how to do all of the background research let alone approaching the negotiation process. I am absolutely grinning from ear to ear that I engaged Wendy to assist with the negotiation process, as it took all of the stress out of the process.
In addition to negotiating with the real estate agent, Wendy was very proactive in coordinating all of the other research and investigations that needed to go on behind the scenes (with regular progress updates to discuss any issues). Wendy really went above and beyond to investigate extra issues (such as investigating the possibility of flammable cladding on the building), including chasing up key reports from the council that were key to resolving the issue.
I also loved that I not only had Wendy on my side, but her fantastic and well-qualified network that she could reach out to for assistance with any issues that cropped up in the process.
I can wholeheartedly say I will be recommending Wendy to any friends or family looking to take the stress out of buying their first or next home.
Steve
In the right place at the right time
I can't thank Wendy (of Chamberlain Property Advocates) enough for her outstanding professional advice and assistance to support our endeavours to purchase a property in Melbourne.
Wendy cut through the cacophony of advice from well-meaning friends and family, to focus on the essentials needed to achieve the goal.
A
s our experience of the property market is Canberra-based, and over 20 years out-of-date, Wendy's support through the process was essential to saving our sanity through an experience that for us involved a very steep learning curve on so many levels, including all the practical issues in purchasing property while living interstate.
I could have rung the agent of the off-market property that we ended up buying, but I would not have done so because it was listed online as 'under offer.' Wendy at her dynamic best put in a call immediately after we discussed it, and as a result we were in the right place at the right time as the front runners for viewing the property when the previous 'buyers' had to pull out. Working to find a property with Wendy Chamberlain helps put you in the right place at the right time to secure the right property, and at the right price for you (sounds like advertising copy, but it is my lived experience working with Wendy over three memorable days culminating on 8 May in the purchase of our 'dream' home).
Best wishes, and my thanks for everything.
Marlene
Very consistent, very informative
We have worked with Wendy and Carmel over the last year due to issues with COVID, it's been very good, very consistent, very informative, and she has kept us up-to-date.
We're very lucky to have our house sold for more than what we wanted – or more than we expected, which is an even bigger bonus – so we're extremely happy, and because we didn't know what we were doing.
All of the information kept flowing through, and the support is excellent.
Thank you very much.
Owen & Isabelle
Completely worth it

"I'd been previously ripped off when buying a property, because I didn't know the legal ins & outs, OR how to deal with less than scrupulous selling agents.
This time around, I took up Wendy on her Negotiate only package, and it was completely worth it. Wendy gave me her 100% attention and brought to bear a formidable knowledge base, passion and process to my side 🙂
I'd recommend Wendy for any purchase or real estate transaction. She will fight for you and knows exactly what she's doing!
Thank you Wendy!
Stephen & Connie
Great outcome! Stoked!
We want to say thank you so much.  We are delighted with the result and we keep saying to each other, we couldn't have done it without you and your calm, professional advice, helping us navigate the very, very stressful process of selling a house.  We are very, very happy and we would love to work with you again. Great outcome! Stoked!
Thank you, Wendy!
Cait & Dave
I'm really happy with the result
This is the second property that I have sold with the help of Chamberlain Property Advocate and from the get-go it was a very easy process. The best thing I like about using Wendy's services is that I only have to deal with one person, and she coordinates everything with the agents, and the staging, and all the other pieces of selling the house.
Wendy really helped us find the most appropriate property agent to use. Even during these challenging times, we got a really great outcome, and I'm really happy with the result. So I wouldn't hesitate to tell anyone to contact Wendy and see for yourself.  I will highly recommend Wendy and Chamberlain Property Advocates to anyone.  If you have a property to sell, I would highly recommend that you contact Wendy from Chamberlain Property Advocates.
It will be a really good experience for you and it will be a very easy process.
Gayan
Managed & Co-ordinated Everything
We're very time poor people. It was fantastic to have Wendy managing and co-ordinating everything. Her project management skills are phenomenal. We also appreciated that Wendy "told it as it is"; for example, when we had unrealistic price expectations she wasn't afraid to tell us.
We also appreciated having Wendy price checking our offer by speaking to other agents.
The fix fee is attractive; others tried to use a percentage model which makes you wonder how motivated they are to get you the best price.
Happy home buying client, Deepdene
Dear Wendy,
Thank you so much for all your help and patience in my buying and selling of homes.
It would have been much more stressful if you hadn't been by my side. Best wishes for a happy & healthy life.
Regards, Pauline
"Wendy listened to every need we had, especially being our late father's estate and made sure she was very sensitive to our feelings, put us at ease and simplified every step by being the voice between the Real Estate Agent and The Trustees.
We feel Wendy and her team are extremely professional, thorough and always returns your emails and phone calls, even after hours. Wendy is on to it, getting you answers and replying to you. We did not have to worry about anything, we trust Wendy. Wendy went above and beyond for us, finding keys, screening agents, writing up inspection reports, advising how marketing is going. Everything was completed on time, even before deadlines, Wendy would be following up with Agents and Trustees and reporting back to us ASAP. Her ability to return your call or reply to your email in an instant with all of her honesty and knowledge is such a skill that Wendy executes so well.
Having Wendy's support and knowledge of the property market and the selling process was a great benefit to us. You can't beat Wendy! Amazing."
Trish & Lainie
"On the recommendation of someone, we entrusted Wendy Chamberlain to be our vendors advocate.
We used Wendy's wealth of knowledge and experience to deal with the agents. We found Wendy to be friendly and always prompt in responding to questions. She kept us up to date with the potential buyers inspecting our home and the thoughts and ideas of the agent.
All in all, we were very comfortable dealing with Wendy and would definitely recommend her services."
Kind regards, Geoff & Wendy
"Thanks so much Wendy for helping us to find our perfect investment property!
We appointed Wendy and Chamberlain Property Advocates as we are both time poor, working full time and we lacked the knowledge and confidence to buy a property ourselves.
Wendy was always available to patiently answer all our questions. At all times Wendy provided us with prompt and knowledgeable service.
Wendy has established connections and relationships within the property industry and it was via these relationships she was able to find us a brilliant property that others had overlooked. Wendy negotiated a fabulous price and we paid well below market value as a result.
We both whole heartedly recommend Wendy Chamberlain as your Buyer's Agent to help you buy an investment property in Melbourne."
Dawn & James
"We recently worked with Wendy to find and purchase our first home. Wendy was with us throughout the entire process, and answered all the questions we had, no matter how big or small. Wendy provided us with invaluable assistance in our property search, and her knowledge of the Melbourne property market and different locations is a huge advantage when searching in a competitive market as a first home buyer. Wendy was able to give us insights into which areas and types of properties would be ideal for our circumstance, and gave us energy when we felt exhausted by the process. In the end, Wendy was able to locate an off-market property which we were able to purchase at a very competitive price, without having to worry about competition from other buyers or the associated stresses of going to auction. Wendy also provided us with excellent contacts that we required in the process of buying a home, which is invaluable in a field of so many providers.
We would highly recommend Wendy as a buyer's advocate when searching for a property in Melbourne, as she will save you time, money and many headaches throughout the process. Thank you Wendy for making the whole process as easy and as stress-free as possible!
Thanks Wendy!"
Verity & Oliver
"My Husband and I were first home buyers and we had been looking in the market for over 5 years, slowly losing hope, when we contacted Wendy. Under her guidance, it took under 3 weeks (the people whom had referred her to us, it took them 12 days!!!) to find us a house that we wanted. It was perfect and we loved it, and the best thing about it is my husband and I stopped arguing.
All I can say is that Wendy is the real estate whisperer. She gets it done, she knows the language that you need to speak, what you need to do and who you need to know. She has the passion and she absolutely delivers no confusion. If you want an honest answer, you will get it. This lady is amazing, my husband and I are not even sure she sleeps. If you are even thinking about taking the leap, use Wendy. The ride is worth it. I promise she will guide you through the entire process. In short, we now can say that we have stopped renting and are now putting our hard work into our own dream and not someone else's. I never thought it would happen. Thank you Wendy, you're amazing, you changed our lives".
Allison & Daryl
"So I met Wendy in 2016. October 2016 and we started on this journey trying to find my very first property.
So we looked at a number of properties and for whatever reason, unfortunately missed out on those. However, Wendy was able to find me an off-market opportunity.
I could not be more happy with my now first apartment. Wendy has done an outstanding job supporting me throughout this journey and working on her holidays, doing the very best she can to fight for me and even though my situation has changed several times, she has always stuck to the plan and really has delivered for me.
So thank you Wendy for helping me find my very first property."
Marina
"When we were first looking, we thought we would never be able to get a property that met our criteria. But then we spoke with Wendy and she found this property and we purchased it within 12 days.
So she was recommended to us by a number of people and when we engaged her, she had a philosophy like no other agent we've met. We worked with her. Within 12 days, we were in our property.
Thank you, Wendy."
Doug & Deidre
"I have to admit I had never heard of a vendors advocate when my broker recommended Wendy and her team but I'm so glad I contacted her. Wendy did all the hard work for me, she interviewed the agents and had the tough chats that I knew I wasn't capable of. In the end we chose an amazing agent together, I was given all the facts about each agent and the associated fees and was able to make an informed decision.
Wendy and the team walked me through the process and Wendy calmed my nerves every time I got a little frazzled. Auction day was a blur and I was so thankful to have Wendy's support and guidance.
Wendy offers a great service but its more than that, they're awesome people to deal with and so genuine. I would have no hesitation recommending them to my friends or using them again."
Kel Rudd
"We didn't really know what to expect having a Buyers Advocate assist us with purchasing our first home.
In reflection now, I know we would have lost the property we were looking at if not for Wendy's prompt action. Within a week, we had our property.
Wendy was able to guide us through the minefield of buying a property and was always on hand for all our questions. We will certainly be using her service again when it comes to buying our second property.
I don't give praise lightly but credit where it is always due. Thanks Wendy for all the advice and support."
Rohan & Kate Chalmers
"My wife and I employed the services from Wendy and couldn't be happier with the service, patience and outcome we received.
The communication was outstanding, which is essential when you're dealing with such large investments. We really felt like Wendy cared and had our best interests at heart at all stages through the process. I would (and already have) recommended Wendy's services.
Thanks a million, Wendy. You are awesome."
James & Kerri Gregory
In the online space:
"Wendy really engaged the room with her knowledge and experience. In just a few short hours I learnt my way around the ever changing Facebook, giving me an action plan."
Mary McCarthy
"Thank you so much for your time this afternoon you went well beyond your 10-min call but I really appreciated your guidance. As a social media novice, I was struggling with getting my business face book page up and running effectively and in around 30 minutes you provided me with a wealth of information, tips and hints. This discussion together with my VIP membership is certainly going to get my social media supporting my business growth. I've even fixed my auto signature and my personal face book to indicate what my business is – simple but key to marketing!"
Nerida Guerin,
www.GarnerSolutions.com.au
"It is alright to make mistakes, that is how you learn"….You have to be doing it to get better at it!
Thank you Wendy, for giving me the confidence to try to step into the world of social media. Until I met Wendy, I was sure I would leave social media in the too hard basket. I have listened and been guided by Wendy to start using social media.
It is another world/language and I realize I have to spend time on this to see results. It is initially overwhelming, but Wendy has patiently encouraged me to do one thing at a time. It makes a lot more sense now then what it did when I began – and I feel happier now when I attempt a new task in social media.
I have a long way to go, but I have started, and I'm enjoying it. Thank you Wendy I could not have done it without you."
Veronica Coghlan,
www.facebook.com/veronica.coghlan
"As a mature age person who's slipped through the cracks in learning and understanding social media, I found Wendy's workshop mind blowingly interesting, heart palpitatingly exciting, deliciously juicy and jam packed with everything a person needs to launch into this exciting media."
Kaye Evans
"Wendy is an expert on Facebook strategies and shares her knowledge freely. With her help we can all become experts and grow our businesses as a result."
Rosemary Mulcahy,
www.SendoutCards.com/RosiesCards
"Wendy provides a friendly, exciting and informative workshop with participants able to interact. She has tremendous knowledge in her field and obviously loves educating people in this. "
Denise Hillis,
www.dentree888.smartmediatechnologies.com
"I met Wendy when she did a presentation on Google+ and LinkedIn and as a result, I asked her to do a review of our LinkedIn profiles and our website linking to LinkedIn as well as the consistency between LinkedIn and our website. She did a very thorough review, standardising the format so it was easy to follow for each area.
Thanks Wendy and well done! I will also be using Wendy for the implementation stage to make sure we get the details and linkages set up correctly."
Michael Royal,
www.bir.net.au
"Thank you Wendy! You are always at the head of the pack when it comes to changes in social media. It's a relief to know that with every change that occurs I can count on your info to be clear, savvy and up to date."
Melissa Prince,
www.InspiredMindBodySoul.com
"Hi Wendy, I thought I would let you know I have only been using the new timeline since a couple of days ago and was thinking about my new image at the top and how I could use it to create more curiousity about what I do.
Thank you, You have enlightened me and answered my question right here. It's amazing how the universe works. Awesome! Warmest Regards."
Shirley Kerkow,
www.www.InspirationalSuccessCoach.com
"Wendy, your energy and enthusiasm are infectious. I feel so inspired to use the skills you so generously shared today. I am always astounded at how much you know and your skill and patience in sharing your knowledge. In appreciation."
Yvonne Flanders,
Training for Life
"I knew I needed to start using Google + but didn't know where to start until Wendy showed me exactly what I needed to do. By implementing her tips and advice now I'm getting connected to new people and have set up my business page so that I can use Google + to expand my business network."
Melinda Samson,
www.GrassrootsInternetStrategy.com.au
"I had a lot of questions about how to link my social media strategy with my website to make it work more effectively. Wendy was incredibly generous with her time and went through each of my questions in turn, covering facebook fan pages, calls to action articles, newsletter systems, Google + and how to link my blog.
She walked me through the practical steps while we were both logged into my website. She answered my questions simply in a way I could understand and gave me feedback on what I was doing right. At the end of the call I had a clear idea of what to do next and how to do it.
Thanks so much Wendy. "
Dawn Vincent,
www.DawnVincent.com.au
"I want to thank you for giving me so much insight into the world of Social Media today in our telephone conversation. Since I have so much to learn and it all becomes so overwhelming, I found that you have lifted so much of the fog that surrounds this subject.
I can only say, to anyone who is not clear on this subject, sign up to DIYSocialMediaforBusiness.com and I'm sure that you will be be a master once you view the easy to follow short videos on any subject. I'm also very grateful for the links to various sites of interest for my business. You are truly a Wizz at what you do!
I look forward to the next opportunity to chat with you."
Ingrid Pich,
www.Ingrior.com.au
"Attended one of your sessions on social media a long time ago and had a CD you had provided at the time. Referal via Andrea Hepner.
Was cleaning up and had a listen of your material. THANK YOU!! I have had so many blocks in the cyber world and am now going to make the first move in starting to use the form of marketing.
Keep up the good work. Hope to attend further sessions with you in the near future. Please let us know your events calendar."
Vanita Dahia
"Brilliant introduction for us into Social Media. Cleared a lot of the misunderstanding we had about how to use Facebook."
Melbourne Collagen Foundation
www.cosmeticskin.com.au
"Wendy provides simple tips and strategies that will make an immediate difference in my business now. I'm excited and motivated to get moving on what she suggests."
Jo Wise
www.midstofmotherhood.com.au
"Thanks Wendy for a very informative session. I surely got a lot of information that will help me expose my business well through the various social media avenues. [I now have] lots of ideas to consider and act on."
Elisabeth Haddad Holgate,
www.AllizTrading.com
"Wendy Moore explains and shares her knowledge in an interesting and visual way. I like and appreciate that Wendy encourages questions and seems to make the information shared interesting, up to date and rewarding and relevant to
learning how to value-add content to business."
Michele Flynn,
Mim Virtual Assistant Biz
"Highly recommend the session to all who need to gain a better understanding of social media and how to maximise its potential."
Francesca Manglaviti,
www.CrohnsandColitis.com.au
"Thank you. I found the session very informative. It can be daunting to know where to start. I've realised to start slow, with baby steps and that it is an ongoing commitment to upkeep and learn."
Ana Colella,
www.RecruitSafe.com.au
"Thank you Wendy for providing clarity in a fast paced medium – social media. I look forward to using what I learned to grow my business and skills."
Cory Andrews,
www.DogsCountryClub.com.au
"Dear Wendy – again thank you for your kind invitation tonight – it was an excellent evening – I learnt and understood more yet again – very enlightening, professional and well presented. And to win the door prize – perfect topic for bedside reading….! Thank you! "
Kati Ezard,
www.KolourfulKati.com.au
"The seminar was very informative and set a clear pathway as to how I can create a well regarded presence on the social media sites and at the same time increase my rankings in Google."
Clare Assetta,
www.VocalFreedom.com.au
"Thank you Wendy for a wonderful job at MCing our 10th Birthday celebrations incorporating our SMSF presentation. With over 130 guests, you kept them entertained and excited. You ensured all the presenters kept to time and made the whole evening flow smoothly and effortlessly.
We also received comments from our guests about how great you were! We have no hesitation in recommending your services to other companies and individuals. We look forward to our next event with yourself as our regular MC."
Joanne Attard & Mary Sartinas,
www.VerixFinance.com.au
"The session with Wendy was very informative. Not only did we form a specific action plan for myself, but I was able to take away other things that were geared towards other members in the group! Thank you Wendy!"
Stephanie Travers
www.DoggyandMoggy.com.au
"It was fantastic to have a fresh face to look at my business and provide new ideas that I had not considered before. Wendy was helpful and engaging and gave each business equal care and attention."
Melanie Ellis
www.AChangeofPlan.com.au
"When Wendy and the Savvy Web team began working on my social media sites, I knew there was lots of room for improvement. I had originally set up my twitter account, facebook page, linked in and you tube page, but the problem was, the branding looked terrible and there were certain features in each of the social sites that I knew I either wasn't using or I hadn't set up properly.
With Wendy's help, my branding become aligned across all the sites, all the links worked properly on all my social media sites and my Facebook Fanpage was so much more professional looking thanks to some great ideas that Wendy implemented. Overall, my social media sites are now in alignment with my website branding and they have gone from amateur looking to professional looking. Thanks Wendy!"
Kim Morris
www.EntrepreneurSystems.com
"As most small to medium sized businesses gear up to get them selves out there in the social media web, the race is on to do it well and effectively. After researching what was needed for the almarker facebook business page, I realised that I just don't have the time to it all myself! So I appointed the extraordinary, Wendy Moore of Savvy Web Women to do it for me!
Savvy Web Women keeps my business Facebook pages and events up to date so I can get on with growing my business.
Wendy knows her stuff and makes it all so easy for someone not so tech savvy like me. :)"
Pia Almarker
www.Almarker.com.au
"When I decided to implement social media strategies for Money Rules, I turned to Wendy Moore to set it up for me.
She took the time to find out what I needed, the market it was to fit into, and how it was all to link one strategy to another.
As a result Wendy and her team built the Money Rules Face Book fan page, Twitter, You Tube and Linked In accounts.
But it didn't stop there.
They have continued to maintain and provide enhancements to those channels way past the initial handover dates.
When my brand is in front of the social media audience, it just has to be right.
There are many new comers offering social media services, but I won't trust my business or my future to just anyone.
I can only suggest that anyone looking to have their social media done for them, then get on to Wendy Moore."
Nobby Kleinman
www.MoneyRules.com.au
"Wendy was a breath of fresh air as she offered packages to make outsourcing easier. I have confidence in outsourcing to Wendy and see her as a very important business partner."
John Weninger
www.TopShots.com.au
"Today I had a light bulb moment that I can implement immediately for free that will increase the traffic to our website and increase our income from online sales."
Karen Driscoll
www.LunaMareChocolate.com
"I was a social media dinosaur before this savvy list building event. I knew I needed to be doing this
work but I didn't know where to start. Thank you Wendy for lifting the wool that was over my eyes. I can confidently say that I now have the tools to move forward with establishing my business presence online."
Diana Vogel
www.KinaLearn.com
"As online business owners, we understood the importance of using social media but found the setup all a little difficult.
We had heard Wendy speak on the correct use of social media and knew that she was the perfect person to assist us in the setup of our Facebook branding and fan page. The process was an absolute pleasure with great liaison between Wendy and ourselves and I am absolutely delighted with the result. Thank you Wendy!"
Carol Ruggeri
www.BoudoirBandit.com.au
"I met Wendy at the VIVA conference and I came away with so many ideas and actions it was exhilarating. Thank you again for sharing such an engaging and passionate journey."
Ruth May
www.365Training.com.au
"I have been running my Magnetic Therapy Product business for 9 years on my own and have extremely limited knowledge of the workings of Social Networking sites. I received an email from someone I didn't know to attend a luncheon with a Guest speaker, Wendy Moore.
Thinking this was a scam, I decided to see if this woman came up on Google. I was so excited when I read that Wendy offered a service that would take all the stress off me in marketing my little business on the net and leave me to do what I know I am good at. I had several conversation with her and decided that she was the Angel I was secretly praying for. Wendy explains things in a very easy to follow way and discussed things with me in language that I could understand. Computer jargon scares me!!
I have full confidence that Wendy knows her stuff and that my business is in good hands. I signed up for the Total Care package and am looking forward to seeing my business grow online. Thanks for coming up with such a great service, there are plenty of us out there that desperately need your help!"
Gerardine Robinson
www.magneticattraction.com.au
"I thoroughly enjoyed speaking with Wendy and found her to be personable, smart, savvy, and very generous. It's evident that she knows Social Media inside-out, yet her content is extremely practical and she makes it easy to understand. She encourages people to take immediate action by providing lots of value-filled bonus gifts throughout. Wendy really understands and cares about what people need."
Jo Chevin
www.entrepreneurialrescue.com
"What I love about the Savvy Snapshot event on Social Media and Building a Targeted list was Wendy's content-rich and easy-to-follow approach. We got to workshop many ideas about our business and key strategic approaches to get in front of our target market in a way that will have maximum impact. Wendy is so passionate and knowledgeable in this area and she facilitates a lively discussion within the seminar that truly inspires you to consider where you need to be investing more time and energy, whilst having fun doing it."
Melissa Parente
www.speakwithease.com.au
"Wendy Moore, one of Australia's leading lights specializing in online and social media marketing, consistently gives excellent content which is insightful, original and practical. If you are serious about building your business the right way (and QUICKLY), you absolutely MUST listen to Wendy."
Susan Rice Lincoln
www.masterthenewnet.com
"Ten minutes on the phone to Wendy provided me with the valuable tools and direction to take my business to the next level. Not only has Wendy walked the walk, in 10 minutes Wendy had talked the talk. Wendy looked at my business from the outside in and was able to assist me in making valuable changes to the dynamics of my shop front which has help me convert customers into sales. Thanks Wendy!"
Louise Pearson
www.rocksrevealed.com
"Having a sign up form on Facebook was a key element in my social media strategy, however, it's not that simple to do and it requires a certain technological ability. Savvy Web Women certainly has that. I now have a free offer on my facebook fan page with a form that automatically adds the content into my website database. Wow! No third party required. And the good news? Yes, there's more. Within 24 hours the free offer was already listed on Google. Thanks Wendy and your team. Great job yet again!"
Ludwina Dautovic
www.theredtentwoman.com.au
"I thought your afternoon showing the group 'How to get more people to my web site was great." You explain every step clearly, and the huge benefits to growing my business is in action now. If anyone has a business, which is not growing at the speed you want, then Wendy will demonstrate what ever it is you require to grow your business, or attract clients to your web site, and be shown step by step how achieve this. Then do not miss Wendy's next Media afternoon. Thank you Wendy!"
Sheryl Phillips
www.1300ProHealth.com.au
"Savvy Web Women is a wonderful portal for busy business mums! Great work Wendy!"
Penelope Anastasiadis
www.ministyle.com.au
"I really enjoy your links & info coming through my feed. So user friendly & quality content – I have been telling associates about you as a resource."

Kayt McGeary
www.kaytmcgeary.wordpress.com
"I love being a Savvy Web Women and am always looking out into my email inbox for anything that comes from Wendy. She is so generous with her content and she is so easy to learn from. Excellent, excellent, excellent. If I can do it so can you."
Margaret Saunders
www.ChildrenareEverything.com.au
"Savvy Web Woman provides the latest in online business strategies, social media strategies and the ability to network with like-minded women from all around the world. I just love it!"
Pam Brossman
www.pambrossman.com
"Great resource for women in online business. You will find a wealth of information here, which is delivered in a way that truly inspires and motivates you. Well done Savvy Web Women, keep up the fantastic work."
Tracey Hughes
www.splashonlinemarketing.com
"Being a Virtual Assistant, you would assume that I know everything about the internet, but I don't. Whilst I consider myself quite web savvy, the Virtual Assistant industry has changed a lot as to what we can offer businesses. I have a passion for Social Media and supporting Australian Businesses. Attending Wendy Moore's Web Secret Success Club webinar, has given me some great tools and inspiration that can help me deliver more to my clients and community, and I am looking forward to implementing these over the coming months."
Katey Shaw – Virtual Assistant
www.kateyshaw.com
"Wendy is a very talented lady in many areas but kindly assisted me in one area that I was a complete novice in; that being social marketing. I have been telling all my customers the importance of using social marketing to position themselves as an expert and leverage their time in promoting their respective products for a long time but not taking my own advice as I didn't have the time to learn how to. Wendy walked me step by step through the basics answering any questions I had based on my specific needs to make my learning curve as quick as possible. If it wasn't for Wendy's crash course I probably still wouldn't have found the time to start. "
Kylee Legg
www.thepublishingqueen.com
"I was really impressed with your Savvy Web Women teleseminar! I recently participated in your "Planning your Digital Strategy and Marketing Plan for 2010" webinar and was overwhelmed by the amount of practical information that I walked away with. In fact, I'm now armed with a page full of digital marketing strategies that I have already started to implement! What impressed me the most though, is the simple yet detailed way that the information was presented and as you know, I'm in finance, so many IT acronyms meant nothing to me before your teleseminar."
Mary Sartinas
www.verix.com.au
"Thank you so much, Your Savvy Web Secrets mentoring program is taking my business to a new level. I'm very excited! I am a professional Make-up Artist and my business is mostly service based and traditionally there has only been a few options available to advertise such as magazines and online directories.I also wanted to market my new online store and I began to realise the potential of using such things as blogging, twitter, facebook etc to improve my business but did not know where to start or where to go for help. There was plenty of 'stuff' to read online but it didn't make sense to me. Whilst I understood the concept, Wendy has helped de-mystify the process. She has opened my eyes to the possibilities of having a massive business without spending thousands of dollars.

At the moment I am absorbing everything. Wendy's guidance, her strong desire to help and the knowledge she freely imparts is helping me to take action. I know I can have an exciting, thriving business using my new online marketing skills provided by my Savvy Web Secrets Mentoring Program. Thank you Wendy you are a gem."

Julie St Clair
www.styleandgrace.com.au
"Wendy, the first time I saw you speak, I thought your presentation was great, even though I have a website, so many light bulbs went off for constant and never ending improvement! Since then we have had a few chats and you have been extremely generous with your time and knowledge. You have provided me with valuable information and gotten me thinking on more than one occasion. Thankyou"

Rachel Anastasi
www.secretsofasupercoach.com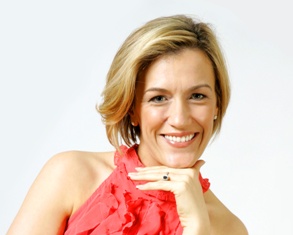 "Thanks for such an awesome night. Wendy Moore's information was perfect – I took away a couple of key pieces of information I have been needing and I'm looking forward to implementing them immediately."

Jo Harrison
www.soulmatesuccess.com
---
Like to stay in the loop? Subscribe to Wendy Chamberlain's Newsletter. You will receive articles, tips and strategies about how to get the best outcome when buying or selling your home or investment property. Plus, you'll stay up to date with what the property market is doing.
To subscribe, please enter your name and email address below.